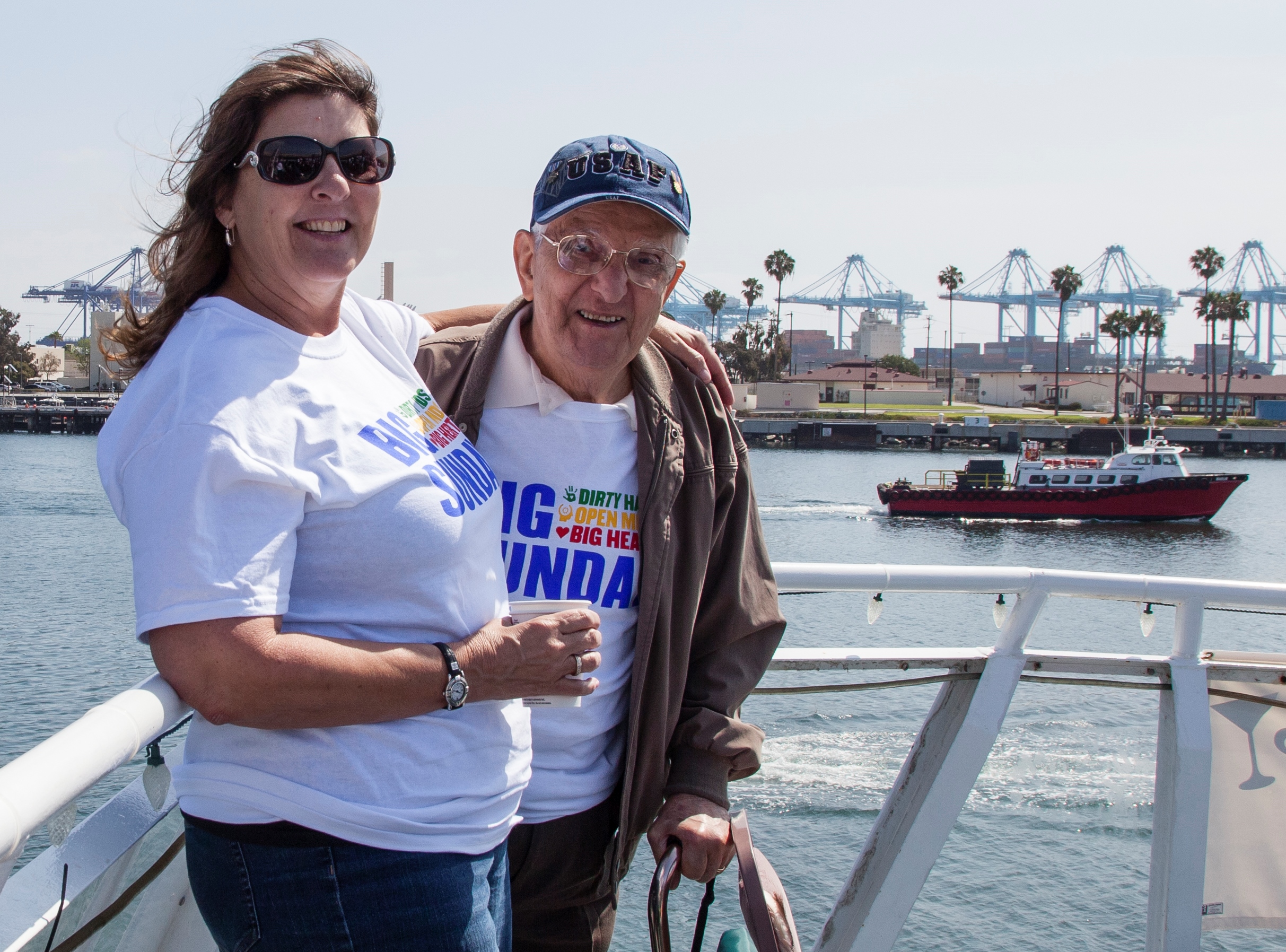 Sunday, March 12, 2017, 10 am – 12 pm
Big Sunday
6111 Melrose Avenue, Los Angeles, CA 90038
Everybody loves Big Sunday's harbor cruises!  We invite lots of people of all ages, from all walks of life for a two-hour harbor cruise.  Guests include individuals, families, corporate groups, faith groups.  Plus nice folks from group homes, hospitals, shelters – some of whom have never been on a boat before!
All participants are asked just one thing: to meet at least one new person, then we all enjoy each other's company.  Oh, we also enjoy coffee, juice and awesome donuts, while watching the sea lions take in some sun.  That's it.
Our next cruise from Ports 'o Call in San Pedro is on Sunday, March 12.
The cruise leaves at 10 am and returns at 12 pm.
We hope you can join us … after all, we're all in the same boat!
Cruises are always free.  To sign up, contact beenish@bigsunday.org.
To help sponsor the We're All in the Same Boat Project, contact adam@bigsunday.org.